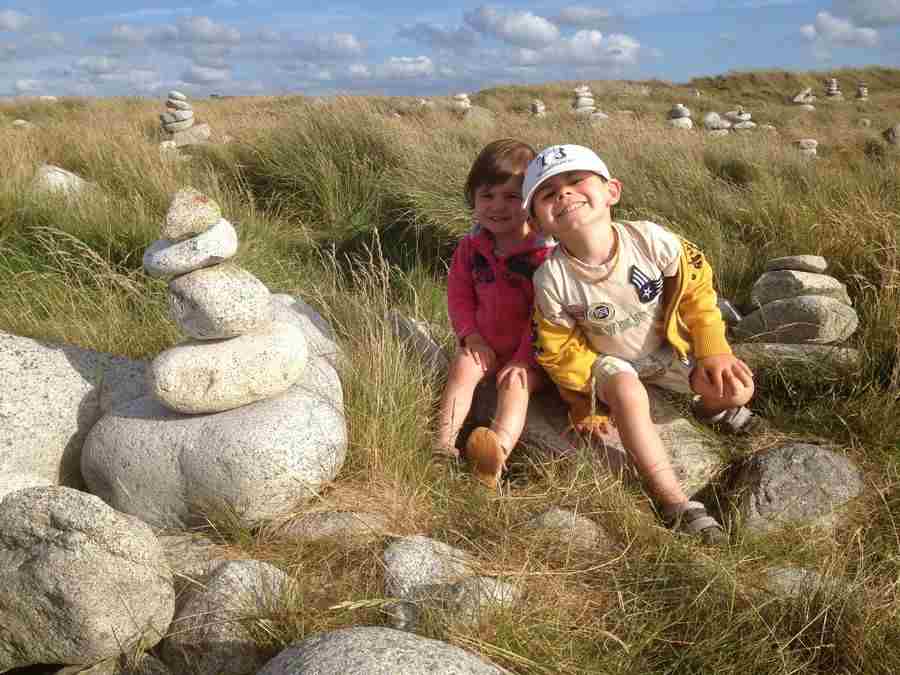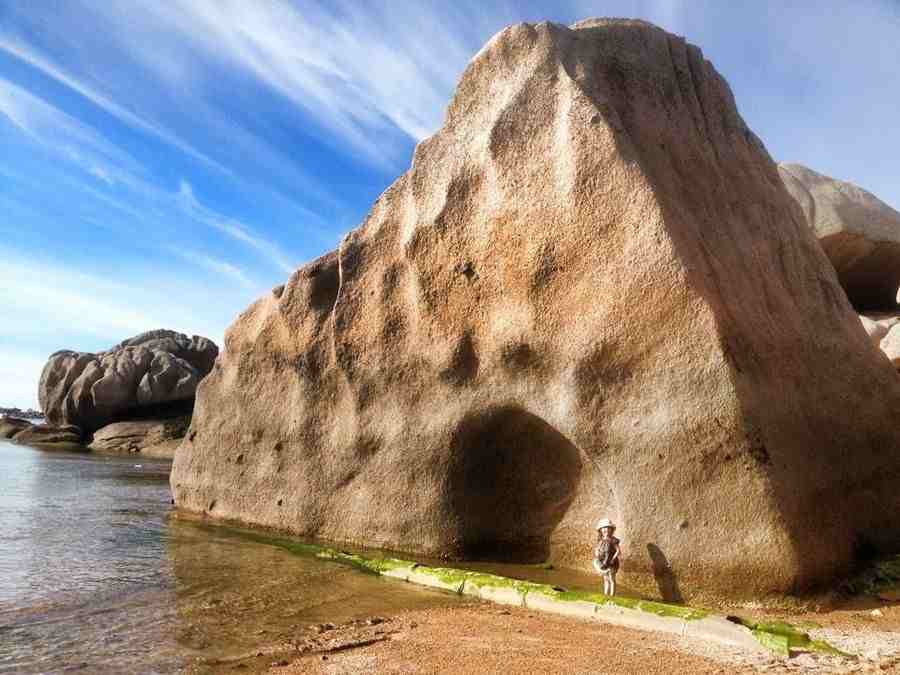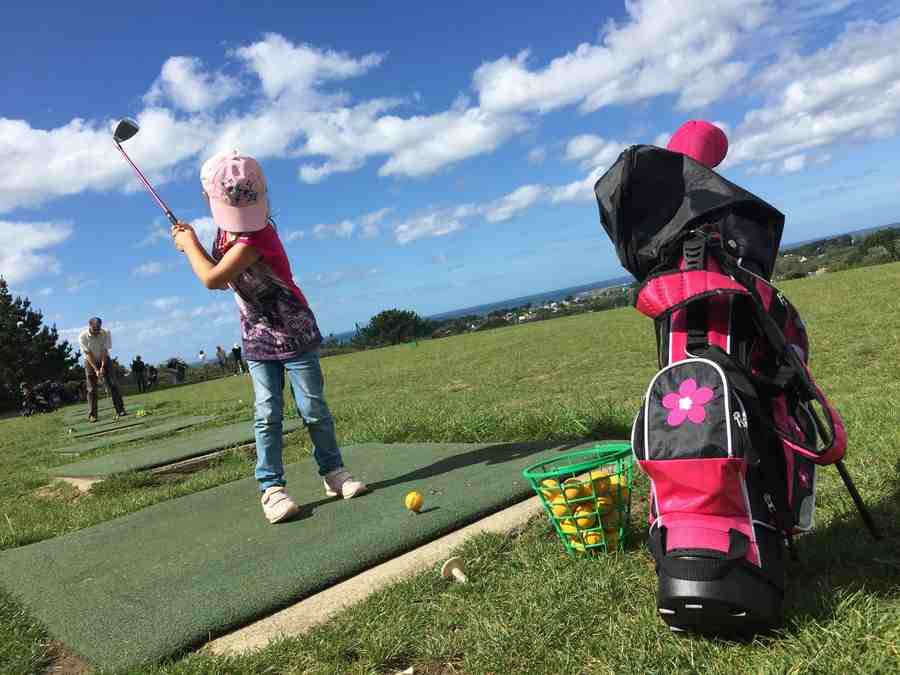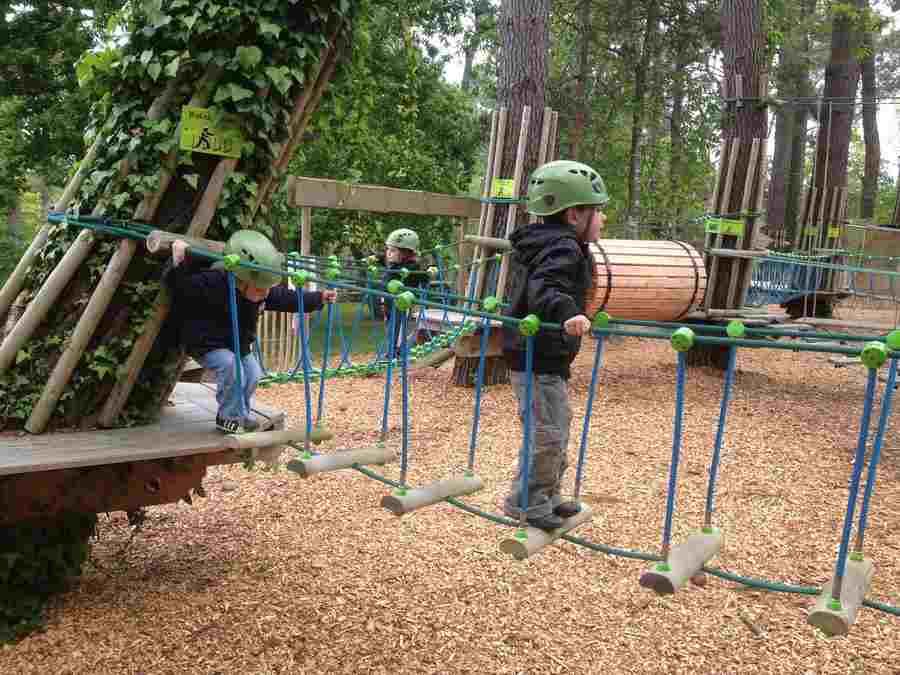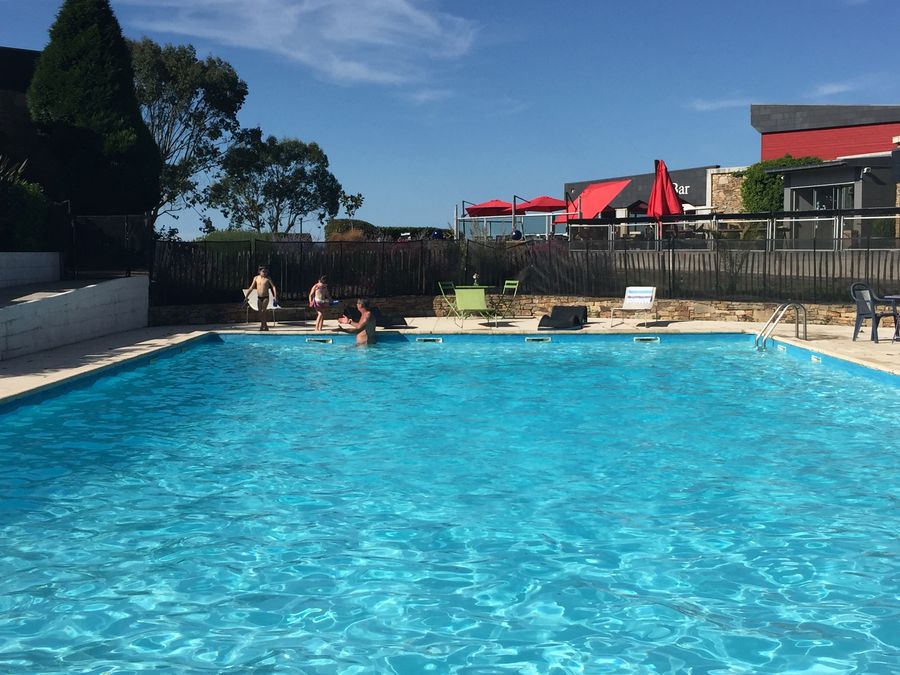 Promenade à L'Île-Grande (Pleumeur-Bodou)
- De la nature plein les yeux!
St-Samson Golf Hotel: a great family choice in the heart of Brittany's Pink Granite Coast!
Do you fancy taking a break? A little family getaway? Escape for a few days: come to us and enjoy a real break from it all as a family! Fill your lungs with Brittany's fresh sea air of and be mesmerised by the breath-taking maritime landscapes with their pink-tinted rocks, guaranteed to enchant you no matter how old you are. Recharge your batteries with your nearest and dearest, in a peaceful, green setting by the sea, in easy reach of the area's main tourist attractions and the must-see natural sites of the Côtes d'Armor.
To ensure that your family has the most relaxing and comfortable stay possible, the St-Samson Golf Hotel offers 10 modern family rooms with bathroom and separate WC.


On a practical note: we can supply a cot and changing mat (on request and depending on availability), as well as highchairs and booster seats in the restaurant and special kid's menu.

 10 km from Lannion, 4 km from Trégastel, 8 km from Trébeurden, 7 km from Ploumanac'h and Perros-Guirec!
Activities and outgoins for all the family, Right next to the Golf Hotel
Little extras – whatever your age, whatever your taste: you're sure to appreciate how easy it is to cycle or walk to the unmissable sites of the Pink Granit Coast, not to mention the sandy beaches, spectacular landscapes of pink-tinted rocks, walking paths and bike circuits to the coast or inland, the "Parc du Radôme" with its planetarium or of course other activities like… golf! Here are a few ideas to get you started:
On site at the St-Samson Golf Hotel
Outdoor Pool (15/06-15/09)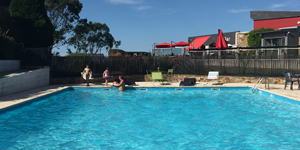 Open from June 15th to September 15th. It's always at least 22°C, so you can relax and have fun! How about a swimming lesson or aquagym session? Take a few lessons right here on-site (book in advance).
Outdoor Tennis Court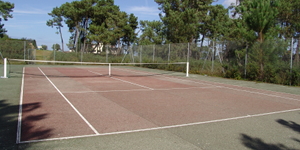 Bring your tennis balls, we'll lend you the rackets! The tennis court can be hired for just 8€ and hour – book your slot on +33 (0) 02 96 23 87 34…
Golfing Packages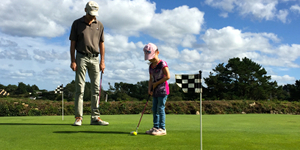 Fun and entertaining! Try your hand at golf together as a family, for everyone aged 5 and over! We'll lend you the equipment, you just need to bring comfortable clothes and shoes, and good humour. Please book in advance. You can check the availability of our Pro by calling +33 (0)2 96 23 87 34.
The GR34 Coastal Path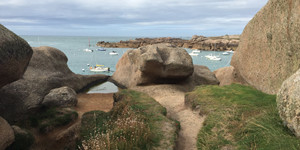 This famous path crosses through the golf course, following along the coast of Brittany for more than 1 800 km, between the Mont St-Michel and Morbihan, further south. There are several quiet paths and trails leading from the hotel encouraging you to explore the area. Walking breaks.
Cycling & VTT Breaks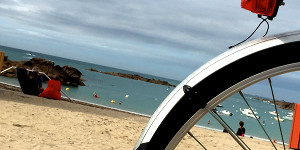 The Saint-Samson Golf Hotel is part of the "Cyclist Welcome" networt called "accueil vélo", as il offers various services that are particularly adapted to cyclists. There are many-long distance cycle routes and ciscuits in easy reach of the hotel, including the Eurovélo 4 – Tour de Manche, wich is less than 1 km away. Cycling holidays
12-hole or 18-hole course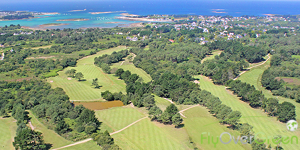 Do you already know your way around a golf course? Whether you come on your own or with your family, come and enjoy a relaxing experience in the heart of the Saint-Samson golf course, which was designed by the Scottish masters Hawtree & Son in 1963. It's a gently rolling course with plenty of interesting features. Make the most of our preferential green fees for hotel guests..


Natural beauties and heritage sites.  less than 8 km from the Golf Hotel
♥ Natural beauties
Landrellec
Sandy beach & little harbour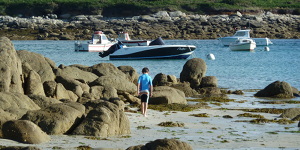 The white sandy beach and little harbour of Landrellec, 2,5 km, away, which you can walk to in about 30 minutes or 13 minutes by bike. Pleumeur-Bodou, an area between Trébeurden and Trégastel, boasts and impressive 17 km of beaches, creeks and wild islands, perfect for getting away from it all. Definitely one for the list!
The entire Pink Granite Coast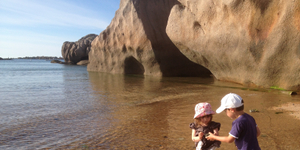 A breath-taking natural phenomenon, with pink-tinted rocks that the elements have fashioned into atonishing shapes over the centuries. Fill your lungs with the stunning landscapes, and explore the famous GR34 coastal path. Will you find the upturned bottle of Napoleon's hat? Or perhaps the stack of pancakes, the rabbit, the turtoise or the terrible witch?
Granit Rose Tour

Dowload the free app and get the free activity book for children for a great outdoor activity!  Granit Rose Tour
♥ Heritage sites in walking distance from the Golf Hotel
Prehistoric Stone & Gallery Grave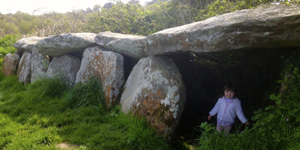 The prehistoric stone and gallery grave of Kerguntuil, wich dates back to at least 2000BC, can be reached by a 750-meter trail leading from the hotel, wich takes about 8 minutes' walk. It's a little pocket of Neolithic mystery for your imps to explore (and for you too!). 
St-Uzec, Menhir Standing Stone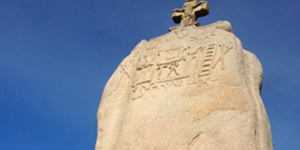 Thee Menhir standing stone of St-Uzec stands 7,4m. tall and weighs 60 tonnes; it was erected between 4000BC and 2500BC, than Christianised in the 17th century. A footpath of 3,7km leads here from the Golfhotel. .
Saint-Samson Chapel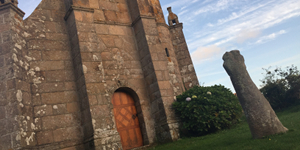 The St-Samson chapel now houses various exhibitions. Of particular interest is its 'healing' fountain dating from the 17th century, as well as the standing stone, which was erected around 3000 years ago and which is said to bestow virility on those who rub against it… so bear that in mind! There is a 2km footpath leading here from the Golf Hotel.
A 3-in-one Leisure Park, just  3,5 km from the Hotel

A 3-in-1 Leisure Park

just 3,5km from the Golfhôtel, Pleumeur-Bodou
La Cité des télécoms
Le Village Gaulois
Le Planétarium de Bretagne

or discover the 3 themes of the Park
Sports & Leisure activities around the Golf Hotel
Other Great Activities near the St-Samson Golf Hotel
Choose from these Special Offers

Onsite at the Golf Hotel:

Hire service for electrik bikes

Outdoor swimming pool (min. 22°) from 15/06 au 15/09

Tennis courts

An 18-hole golf course


The GR34 Coastal path

Meeting and Function rooms
Bar-Restaurant:

Bar & ClubHouse

Restaurant Le 19 (season)

Snacks

Packed lunches (on request)

Reception rooms

Hotel:

Non smoking

Lift

Bagagerie

Luggage room

A safe at reception

Lounge area and children's area

Computer area

Photocopier, fax

Free WiFi

Services:

Newspapers at the bar

Iron and ironing board (ask at reception)

Baby-changing table

Cot (on request and depending on availability)

Extra beds, 7€ supplement (on request and depending on availability), not available in Twin or Double comfort rooms.

Emergency kits available at reception (tootbrush, shaving set, sewing kit)