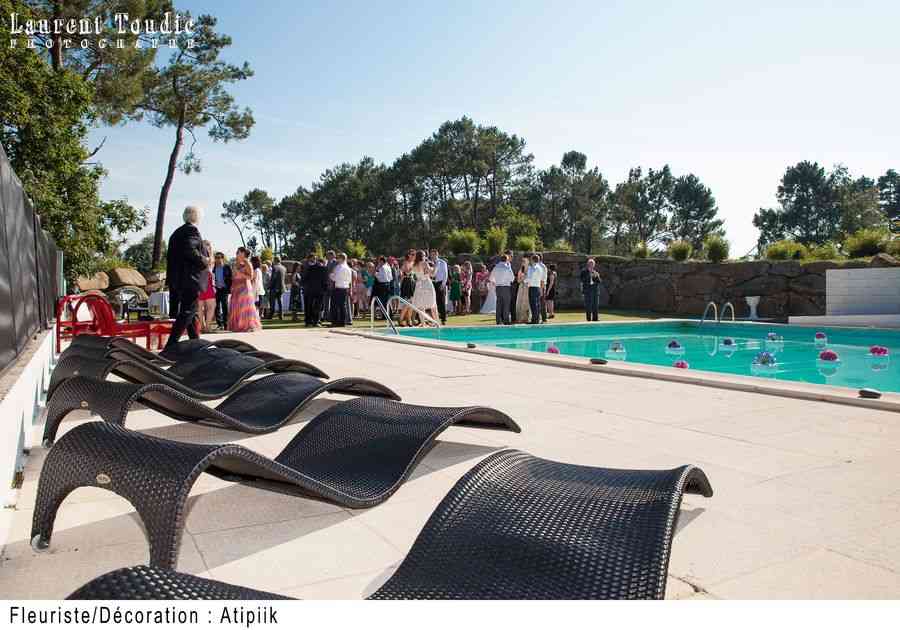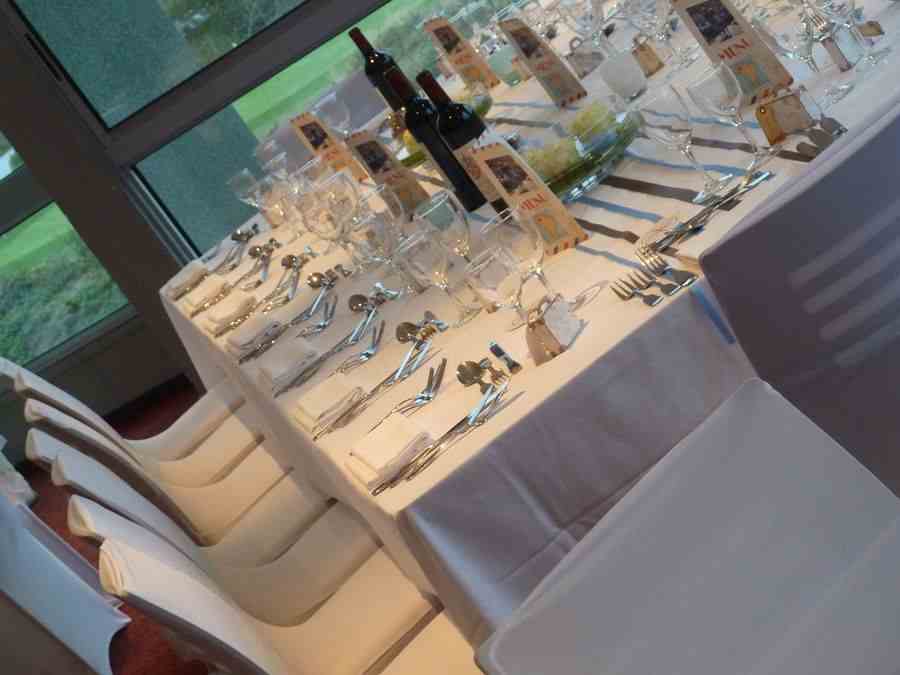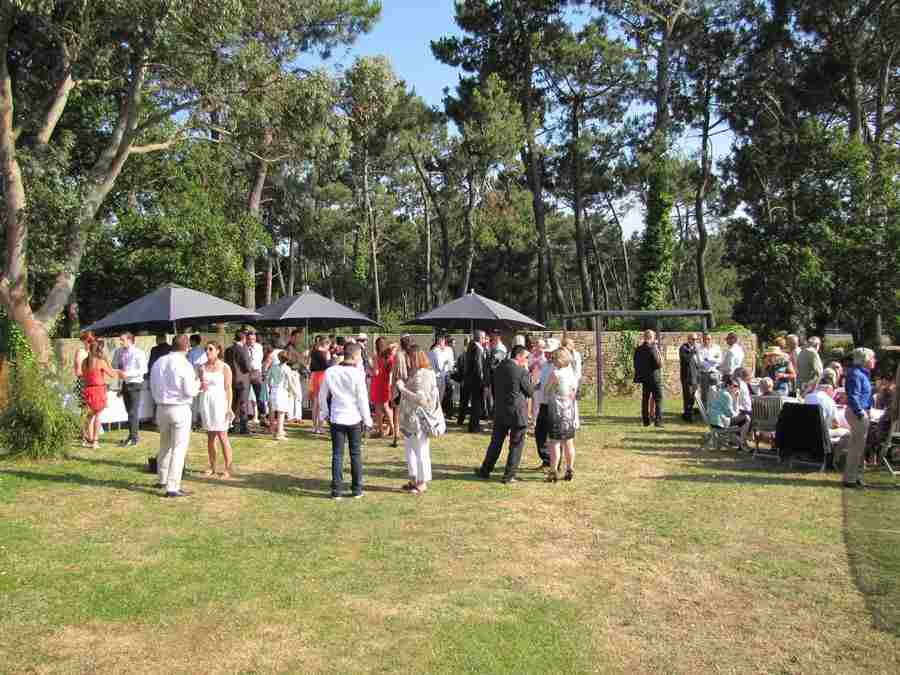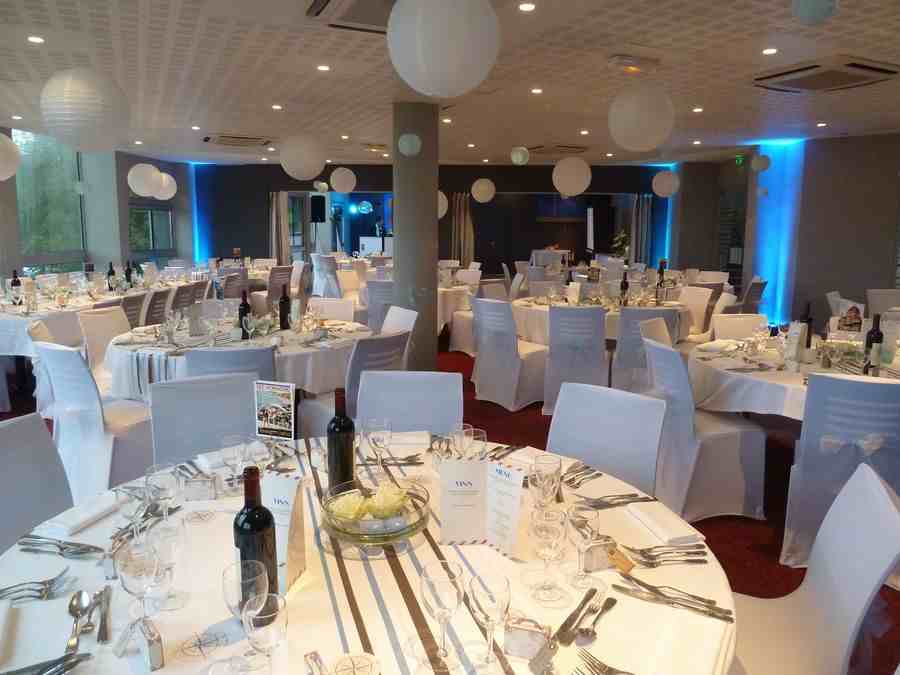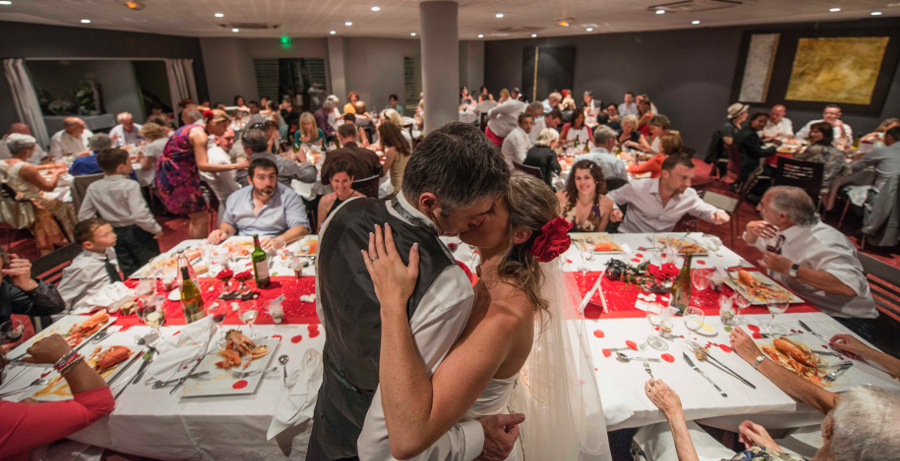 Mariages
- Golfhôtel de Saint-Samson
The Saint-Samson Golf Hotel is the perfect place for hosting your wedding.
Choose one of our welcoming reception rooms that can be adapted to suit your needs and your guests. As the function rooms are in a separate part of the hotel, so you can also let your hair down and qllow your DJ or band to turn up the volume.
Function Rooms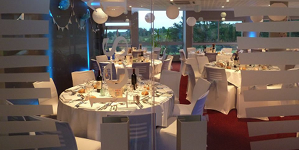 With views over the golf course, these recently-renovated function rooms really do provide everything you need including a throughly pleasant look. Our rooms called 'Les Îles' have over 150m2 floor space and can welcome 130 wedding guests seated at round tables and one oval table. We will provide bouquets of flowers to decorate the tables.
Cocktail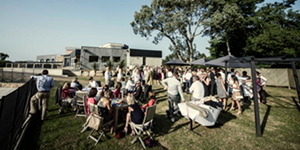 The first cocktail, wich is usually served at the poolside in good weather, is always a highlight of the day!
It is also possible to book the large 'Panorama' room, wich has an exceptional view over the Pink Granite Coast and the archipelago of Les Sept-Îles.
Night animation
If you are planning to dance the night away, you can do so until 3am and it is with pleasure that we offer the newlyweds a comfortable room in the hotel, free of charge.
Even better, if your guests also wich to stay, they will be offered preferential rates, booking directly with the hotel by phone or email.
Attentiveness and flexibility
We understand how important the big day is for you…
… and it is for us too. All our team will be on hand to prepare and organise your event, helping it to run smoothly and ensuring your wedding is magnificient, memorable ant utterly magical.
Tell us your big dream for your Big Day-together, well make it happen!
For more details, please take a look at our "Brochure Mariages" (being edited)→
Onsite at the Golf Hotel:
Hire service for electric bikes


Outdoor swimming pool (min. 22°) du 15/06 au 15/09

Tennis courts


An 18-hole golf course

The GR34 coastal path

Meeting and Function Rooms
Bar-Restaurant:
Bar & ClubHouse

Restaurant Le 19 (season)

Snacks

Packed lunches (on request)

Reception rooms

Hotel:
Non smoking

Lift

Bagagerie

Luggage room

A safe at reception

Lounge area and children's area

Computer area

Photocopier, fax

Free WiFi

Services:
Newspapers at the bar

Iron and ironing board (ask at reception)

Baby-changing table

Cot (on request and depending on availability)

Extra beds, 7€ supplement (on request and depending on availability), not available in Twin or Double comfort rooms.

Emergency kits available at reception (tootbrush, shaving set, sewing kit)