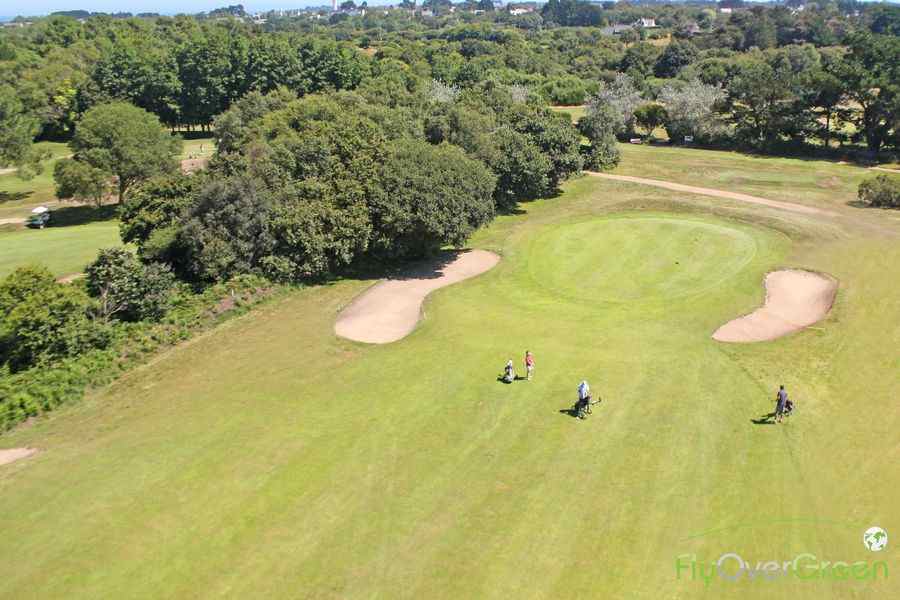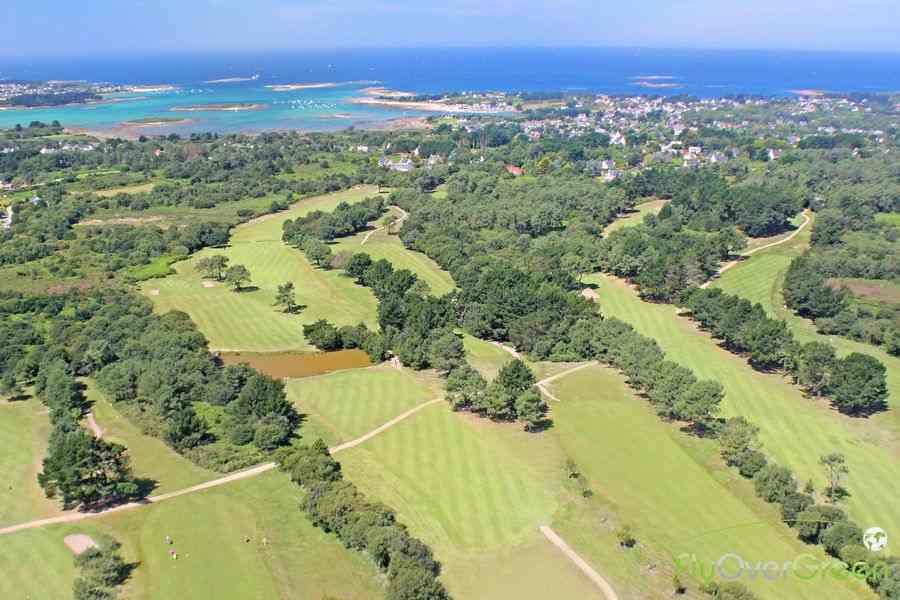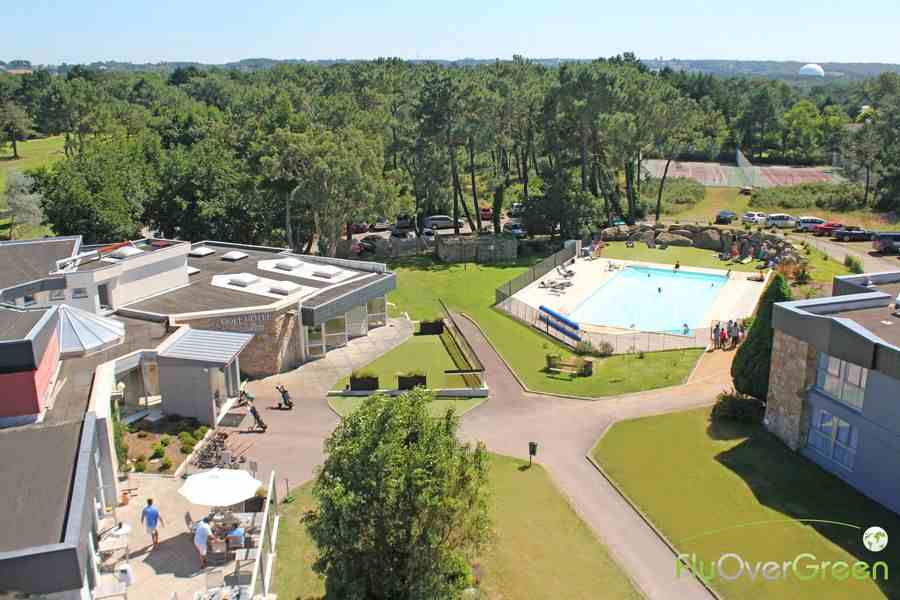 Sur les greens
- Golf de Saint-Samson
Here's a great way to combine practicality and indulgence: book a room right next to our faboulous golf course! Whether you choose a Comfort, Superior or Family room at the Saint-Samson Golf Hotel, you're sure to be delighted with our Three-star accomodation at the heart of this stunning golf course in the Pink Granit Coast, near various coastal paths and in easy reach of tourist and leisure sites in the beautiful Côtes d'Armor.
Just a few minutes from Lannion, Trégastel, Trébeurden, Perros-Guirec and Ploumanac'h, wich has been voted France's favourite village in 2015.
Try your hand at golf, improve your swing, it's all here on site!
Are you thinking about Brittany for your next holiday or long weekend? Come to the seaside and still be in the heart of the greenery – and the green!
Make the most of your trip to the Pink Granite Coast to enjoy a completely different experience. Discover a new sport or improve your skills. We offer one-on-one sessions, group lessons, packages, longer courses for Juniors or Adults, taster sessions and coaching to perfect your technique – in other words, you're sure to find exactly what you need here at the Saint-Samson Golf Course. It's your chance to learn and to progress,  whether that's with friends, family or on your own, taking your time to enjoy the process. Have a go – it's open to everyone of any level, aged 5 and over!
How can I book a lesson or a golfing break?
Guive us a call on +33 (0)2 96 23 87 34, from 7h30 am to 18h30 pm
or email us on: contact@golfhotel22.fr
Experienced Golfer
Do you love golf? Than you'll love the chance to mix relaxation, fresh air and comfort that you get when you book a room with us, just 100 metres from the first tee at the Saint-Samson golf course. Get out on the green and make the most of preferential rates available to hotel guests at the three-star Golf Hotel St-Samson or choose one of our exclusive packages such as the Golf & Well-being Week (including relaxation treatments at the nearby Spa Nuxe) or the Golf and Seafood Special – ask for details!
Golf & Relaxation Package : 2 people, 6 nights
Book Golf & Relaxation Package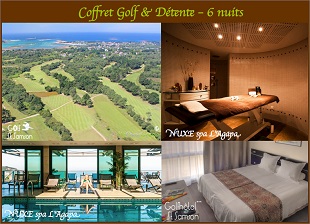 528,25€ / person
448,75€ /person
Valid: September 1st – October 31th 2016
– Official Site

On arrival: a complimentary aperitif at the bar "Le 19"
Accomodation: 6 nights in a Comfort Double Room at the three-star St-Samson Golf Hotel including breakfast for two people.
Meals: a gourmet meal for two including a 1/2 bottle of champagne to enjoy with your meal or in your room.
Golf: Three 18-hole green fees for one of the guests, loan of a golf caddy, branded golf ball and a free golf course booklet.
Relaxation: Two relaxation treatments at the 5-Star Spa Nuxe L'Agapa in Perros-Guirec, followed by time to enjoy the well-being suite for the rest of your half-day visit.
3 nights for the price of 2: Golf + Hotel & Breakfast
Book 3 nights & pay 2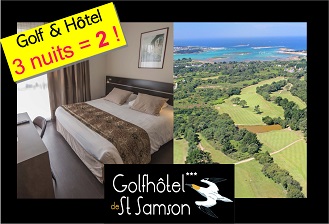 156,00€ / person
104€ / person for 3 nights !
Valid : October 1st to October 2016
– Official site
This package includes:
Golf: Three 18-hole green fees for either of the guests, and a complimentary branded golf ball.
Accomodation: 3 nights in a Comfort Double or Twin Room with shower at the three-star St-Samson Golf Hotel including tea and coffee facilities.
Buffet breakfast for two people in the breakfast room with panoramic views or in the restaurant (depending on the season).
Total price for 2 people: 208€ (instead of 312€) !
Onsite at the Golf Hotel:
Hire service for electric bikes


Outdoor swimming pool (min. 22°) du 15/06 au 15/09

Tennis courts


An 18-hole golf course

The GR34 coastal path

Meeting and Function Rooms
Bar-Restaurant:
Bar & ClubHouse

Restaurant Le 19 (season)

Snacks

Packed lunches (on request)

Reception rooms

Hotel:
Non smoking

Lift

Bagagerie

Luggage room

A safe at reception

Lounge area and children's area

Computer area

Photocopier, fax

Free WiFi

Services:
Newspapers at the bar

Iron and ironing board (ask at reception)

Baby-changing table

Cot (on request and depending on availability)

Extra beds, 7€ supplement (on request and depending on availability), not available in Twin or Double comfort rooms.

Emergency kits available at reception (tootbrush, shaving set, sewing kit)