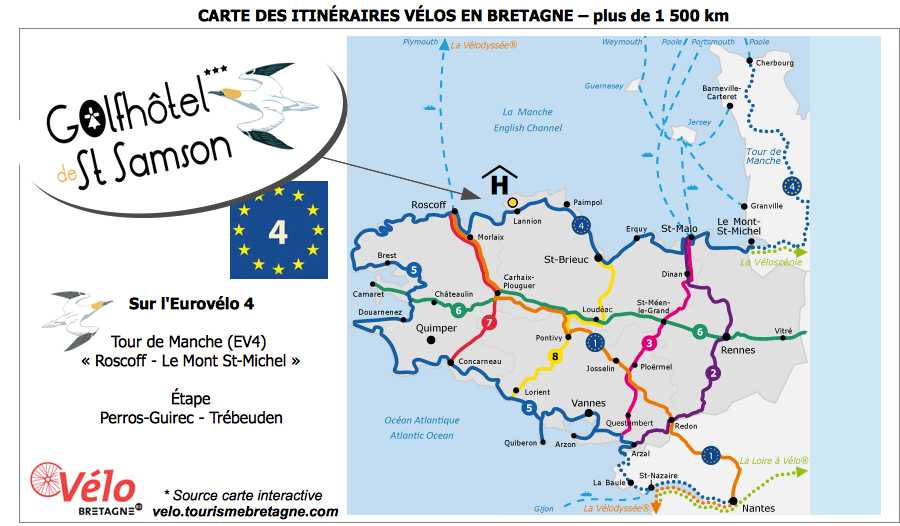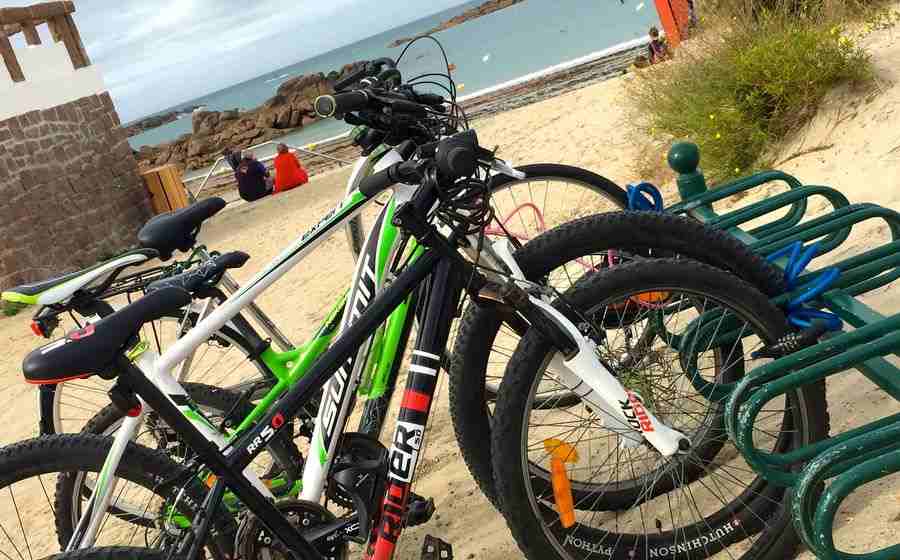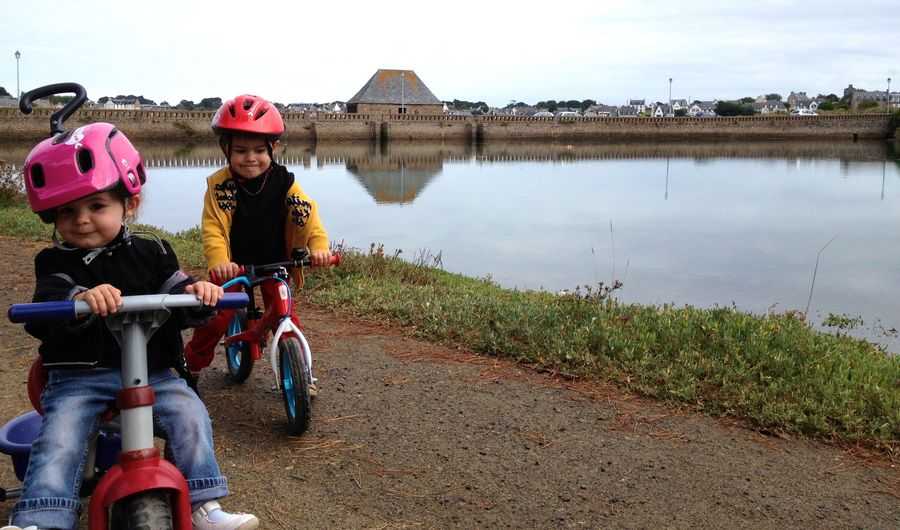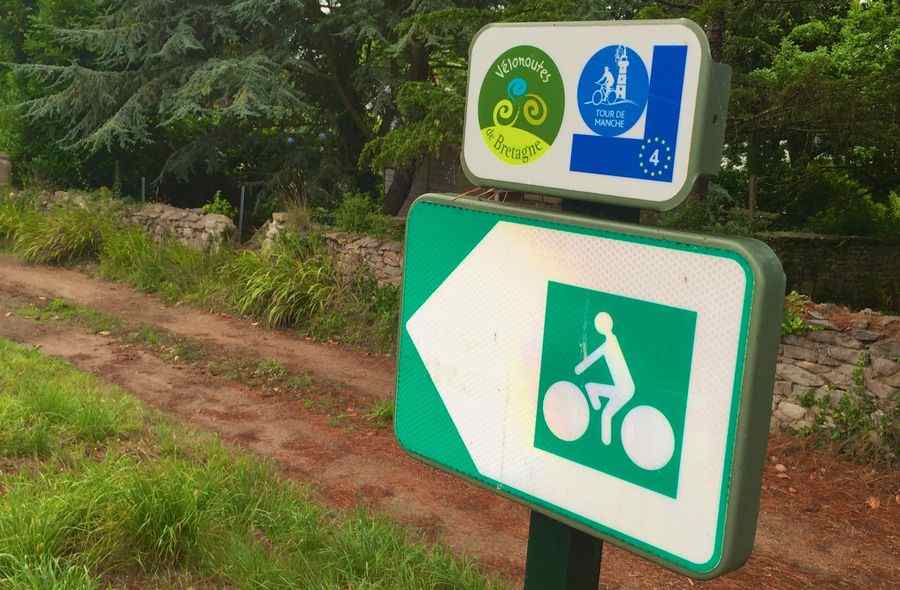 Découverte de la région par petites boucles.
- Pauses-détente à ne pas négliger! Savourez les paysages!
---
As a family, on your own or with your friends, come and enjoy Brittany by bike!

Less than 1km from the "Tour de Manche" circuit and holder of the national accomodation label "Cyclists Welcome" ("Accueil vélo"), the St-Samson Golf Hotel guarantees a high quality welcome and services that are adapted to the needs of cyclists, whether on a long break or travelling around. After a revitalising day of cycling, you can savour the joys of a peaceful stopover, nestling in greenery right on the heart of the Pink Granite Coast. What could be better?
As well as being close to the cycle routes and Green Ways of Brittany, our hotel offers
A secure place to store your bike
Repair kit for your bike
An area for cleaning your bike and your clothes
Electric bikes available to hire
Information at Reception about bike-repairers and nearby bike-hire points
Optional service of luggage transfer to your next stopover (small fee)
Option to order picnic lunches for the following day if you're planning a full day's cycling
Plus…
Relaxation: our bar has views over the archipelago of Les Sept-Îles
Unwind in the pool: open from 15/06 to 15/09
A few tools and services to help you plan your next biking trip in Brittany, Pink Granite Coast:
Cycling on your own, with a group or with young children? Travelling around or exploring tourist circuits? At what level of difficulty? On Green Ways or cycle paths? A leisurely outing or a sporting challenge? There are so many different types of cycling trips to choose from! Set your goals and create your own "Brittany Biking Break", tailored to suit you. To help you prepare, we've selected a few practical resources.
The Golf Hotel : on the European "Tour de Manche" Cycle Route : Roscoff > Le Mont Saint-Michel", N°4

The Tour de Manche, a cross-Channel circuit of over 1200km, connects Brittany and Normandy to southwest England. Whether you cycle part of it or the whole route, this trail certainly has a marine flavour to it, and it's perfect for cyclists in search of escape, a challenge, a cultural discovery or a treat for the taste buds!
Other sections are also easily accessible from the Golf Hotel:
⊕ Perros-Guirec > Trébeurden (←23,6 km→), a challenging section, passing along the coast, with spectacular maritime landscapes and passing through seaside resorts boasting the famous "pink" stone. This route runs less than 1 km from the Golf Hotel.
⊕ Trébeurden > Lannion (←13,2 km→), along the flower-lined banks of the Léguer, a circuit that's great for families, and the departure point is around 8 km from the hotel.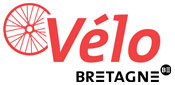 Cycle Tourism site: Vélotourisme – Destination Bretagne
Here you'll find maps, circuits, signs and plenty of practical advice. http://velo.tourismebretagne.com/
Maps for walks, nature and heritage: Brittany's Green Ways, published by the Brittany Tourism Board:
Brittany, the Pink Granite Coast, bike circuits and mountain bike trails: an overview of the main biking circuits on the Pink Granite Coast. Maps to download and other documents on the website of the Tourist Office that covers the whole Pink Granite Coast www.bretagne-cotedegranitrose.com/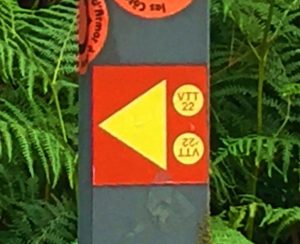 Mountain Biking in Pleumeur-Bodou 28 km of circuits through moorland, woodland and coasts: to discover the area known as Parc du Radôme with the "Cité des télécoms", Brittany's Planetarium and the "Village of the Gauls." Not mention the many heritage treasures such as the standing stone at St-Uzec, prehistoric dolmen stones, gallery graves, St-Samson chapel with its own standing stone and healing fountain, Landrellec Peninsula with its fine sand and more. Follow the signposts : VTT22 n°59.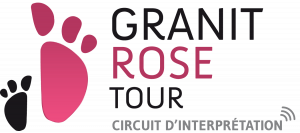 Leisure and Discovery Trails: the website "Pink Granite Coast" offers the chance to download a free app that can guide you through the Pink Granit Coast, whether you're exploring by bike or by foot. It's ideal for finding a few hidden places along the coast and finding out more about them!
"Granit Rose Tour" http://www.granitrose-tour.com/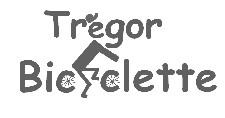 Trails and circuits by Trégor bicyclette, a non-profit group that aims to promote cycling for practical, sports and fun activities. There are 6 circuits to choose from, passing through the area of Pleumeur-Bodou, not far from the Golf Hotel.
tregorbicyclette.fr
Onsite at the Golf Hotel:
Hire servicefor electric bikes


Outdoor swimming pool (min. 22°) du 15/06 au 15/09

Tennis courts


An 18-hole golf course

The GR34 coastal path

Meeting and Function Rooms
Bar-Restaurant:
Bar & ClubHouse

Restaurant Le 19 (season)

Snacks

Packed lunches (on request)

Reception rooms

Hotel:
Non smoking

Lift

Bagagerie

Luggage room

A safe at reception

Lounge area and children's area

Computer area

Photocopier, fax

Free WiFi

Services:
Newspapers at the bar

Iron and ironing board (ask at reception)

Baby-changing table

Cot (on request and depending on availability)

Extra beds, 7€ supplement (on request and depending on availability), not available in Twin or Double comfort rooms.

Emergency kits available at reception (tootbrush, shaving set, sewing kit)